Kenny Flowers – Behind the Scenes
We accept challenges. We work to deadlines. We thrive under pressure. We do creative films.
If you're a video editor or business owner, you know how long media production can take, with months of planning, producing, putting it into action, filming and editing. So when we were asked if we would create a documentary-style video for Kenny Flowers, an ethical Hawaiian style clothing company based right here in Bali, with the tight-deadline of just 2 weeks – from meeting the client to completing filming – we accepted the challenge and put a plan into action. We immediately secured mutually available dates to suit Kenny's schedule, then made it happen – and we were so pleased that we did, with Kenny's story being one of the most inspirational videos that we have ever had the privilege of shooting.
This video shooting of this project took just 3 days to produce.
From the referral of our friend Taylan, to Kenny reaching out by email, everything moved so quickly from there. We organised a Zoom call to meet each other. After listening to Kenny's story and understanding his vision for the video – and the short time frame he had left in Bali before travelling elsewhere, we got busy creating a media deck with a whole range of possible ideas. Following this, we were able to meet Kenny and his fiancé Christina in person to talk about the idea that we believed would be the best suit for them.
DAY I.
The Making Of The Shirts
We wanted to reflect the tropical energy of the clothing throughout our video, so our day began before sunrise so that we could get those dreamy golden hues and first-light, exotic sun rays streaming through for our shots of the factory where Kenny Flowers clothing is all handmade. 
This is where we met Gog, the local tailor who has become more like family to Kenny over the years as they have grown the business together. We interviewed Gog and Kenny, filmed the factory shots, and used an FPV drone to get a completely different perspective to the ordinary. 
When we finished there, we went to Cafe Pomegranate to shoot one of the designers of some Kenny Flowers shirts. What was so incredible about this encounter is that he used to be a student in Campuhan College, which is the college that Kenny personally supports. This naturally moved into a lifestyle shot of Kenny and all of his friends together to highlight the reality of those strong community values, that are a core element to Kenny Flowers as a brand.
DAY II.
Getting To Know The Daily Rituals
Making the most of the full day and to get those vacation vibes, we started shooting just before sunrise again for the best lighting on Campuhan ridge walk.
This entire day was set aside to capture Kenny and Christina's daily routine, so that the viewer could get a real feel for the lifestyle of those who are the backbone of the business. Then, to give a true sense of Ubud, Bali, where the clothes are manufactured, we thought it would be a great idea to capture some yoga shots in Kenny's own house, doubling up in this environment to shoot how they work in their home office and to interview Christina in the comfort of her own home.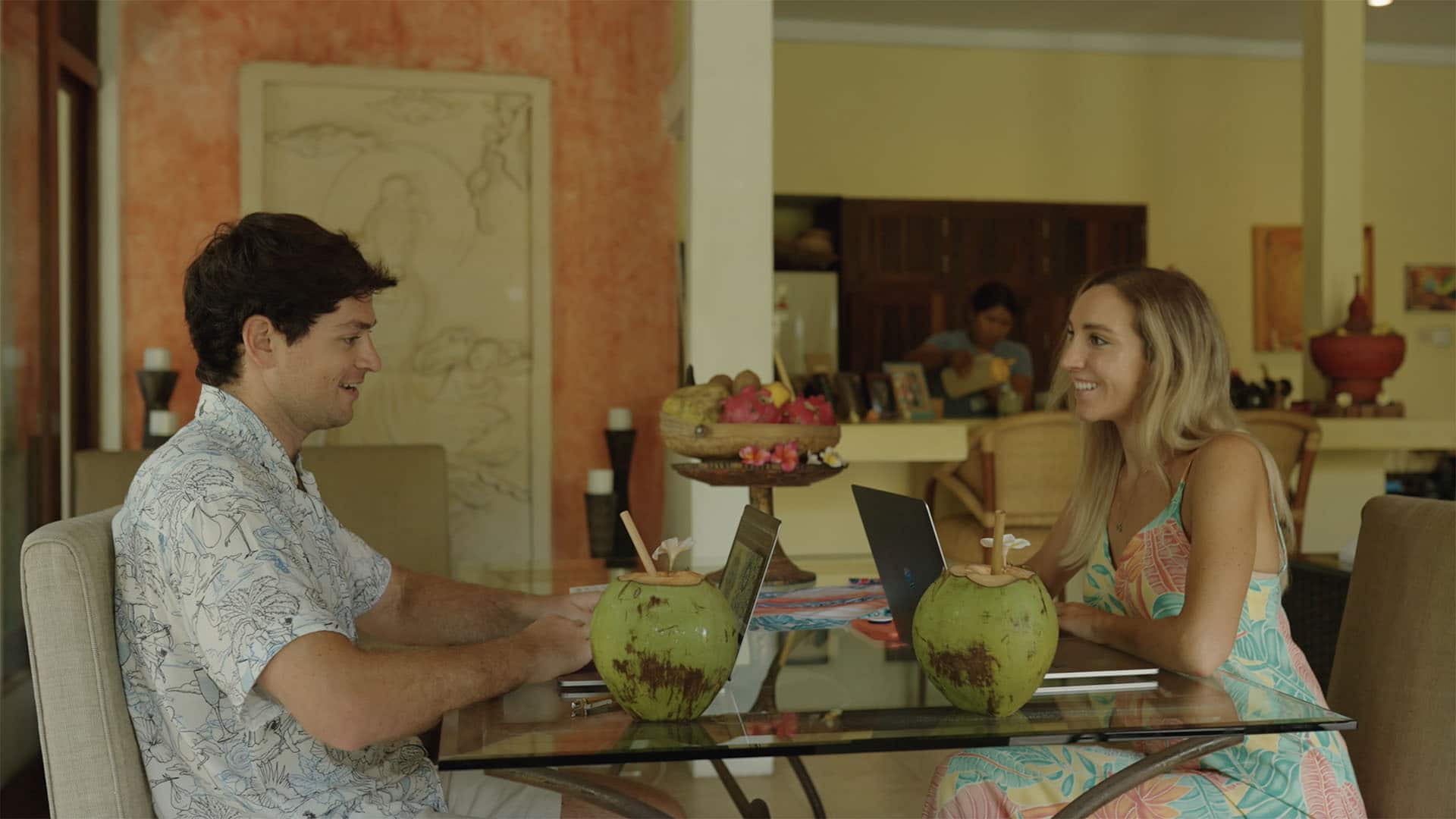 The next location was Campuhan College, a very special place for Kenny. This is where we interviewed the co-founder, students and teacher, capturing real moments of the students welcoming Kenny. We took this opportunity to share what the students are being taught at the college, to show why Kenny is so passionate about supporting this local cause.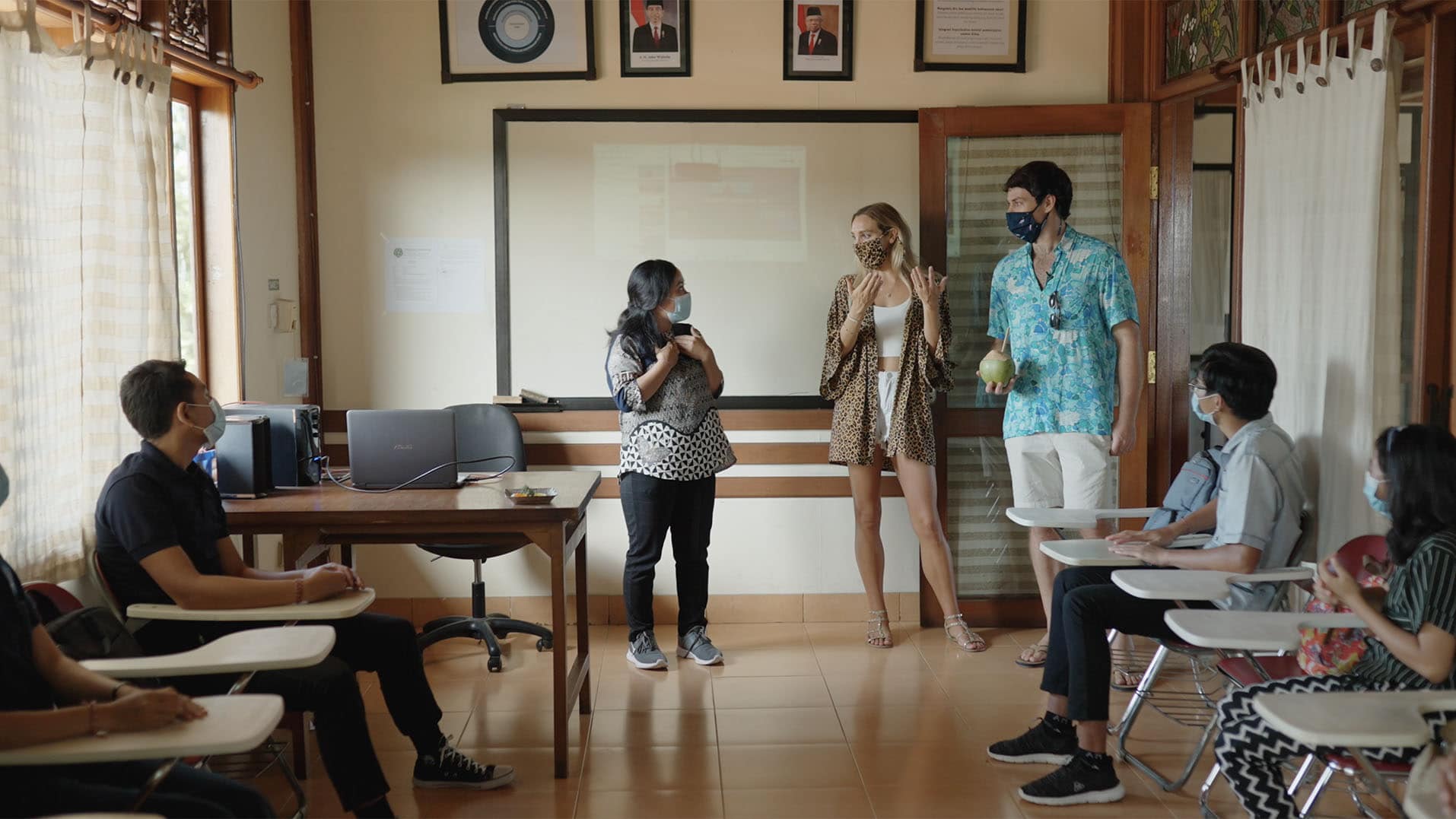 DAY III.
Getting To Grips With The Prints
Our final day on production was spent in the print factory, seeing how the material is created with the unique, funky, fresh patterns on the high quality material. It was great to end our shooting at, essentially the start of production, as it felt like we had completed a full circle, returning back to the beginning of the where the magic all happens.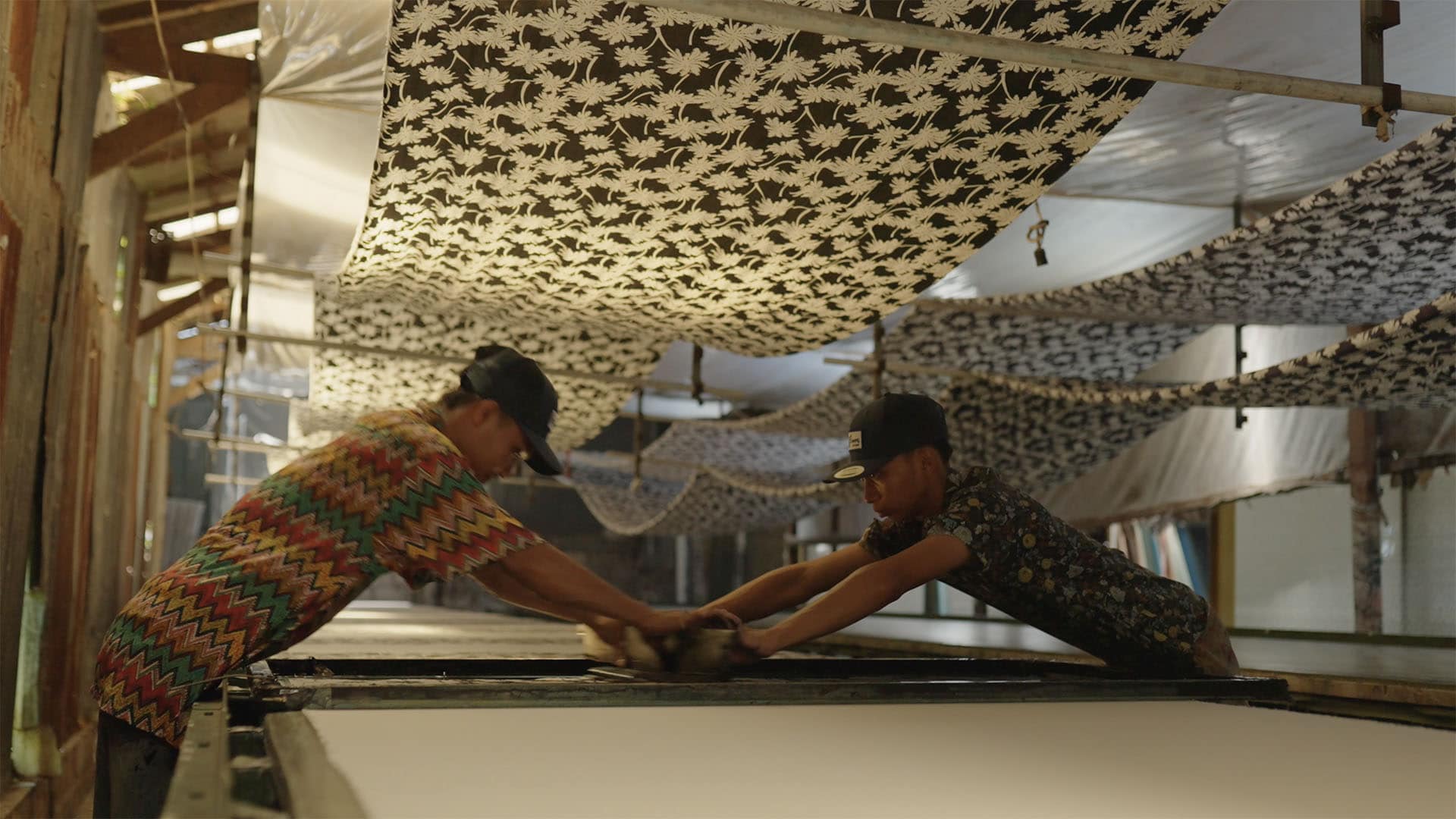 Why This Shoot Meant So Much To Us
There is a lot of love that has gone into this business, with Kenny making a clear difference in the local community. This began and continues to be a true passion project that comes from the heart, with all of the clothes handmade with care and attention to detail, in a small, boutique, loving factory, we knew we had to put the same kind of energy into the video to reflect that.
We believe we have done Kenny Flowers justice. Now it's time for you to have a look for yourself.